
I pride myself on giving each client individual attention
TRUSTED CLIENTS

"He who represents himself has a fool for a client"
-Abraham Lincoln
TRUSTED CLIENTS

A good lawyer knows how to present his client's case in the best light for the best result
TRUSTED CLIENTS
MY PHILOSOPHY:
"I WILL FIGHT TO PROTECT YOUR LEGAL RIGHTS UNDER THE LAW."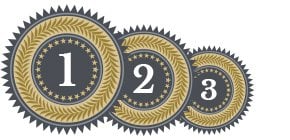 THE LOS ANGELES LAW FIRM OF ANTONIO R. GARCIA
The Law Firm of Antonio R. Garcia has over 30 years of combined experience representing hard working people throughout Los Angeles and Orange County in criminal law matters.
The experience of going into a courthouse or a police station can be a traumatizing one. A defense attorney is not a choice but a necessity to ensure that your rights are preserved. It is critical that you seek out the advice and guidance of a private attorney – the Law Firm of Antonio R. Garcia.
Los Angeles Attorney Antonio R. Garcia has represented clients in DUI, theft, and many other criminal law matters. The Law Firm of Antonio R. Garcia represents clients in criminal defense as well as many other legal problems.
The Los Angeles County Bar Association.
Attorney Antonio Garcia represents clients in Los Angeles, California, as well as communities throughout Southern California, including Pasadena, Glendale, Burbank, Alhambra, Norwalk, Downey, Whittier, El Monte, Van Nuys, Cerritos, Bellflower, Fountain Valley, Buena Park, Huntington Beach, Anaheim, Lynwood, Garden Grove, Orange, Fullerton, Westminster, Torrance, Compton, Inglewood, Santa Ana, Costa Mesa, and Newport Beach, in addition to Los Angeles County, Orange County, San Bernardino County and Riverside County.
If you find yourself with a legal problem, don't hesitate, get the advice of a professional.
Theft crimes – petty and grand theft
Domestic Violence
Assault & Battery
Driving under the influence (DUI/DWI)
Delinquency (juvenile criminal matters)
Expulsion Hearings
Expungements
Warrants
"I am in the business of helping good people overcome bad situations."
MY PRACTICE AREAS

Probation Violations
-Warrants – Failure to appear – Failure to comply

Criminal
Domestic Violence & Assault and Battery crimes, Theft crimes – petty and grand theft, Drug Possession offenses, Expungements / Cleaning your criminal record, Warrants

Traffic
Citations – Trial by Declaration, Driving under the influence (DUI/DWI) and DMV hearings, Driving on suspended license and driving without a license.

CALL FOR A CONSULTATION
323-547-0813
Ask a question with confidence. We'll protect your privacy and keep your information safe.